Welcome to the show!

Want to learn how to leverage your marketing and get the best results possible?  Then you don't want to miss today's episode with my friend April Meese.  In this episode, April unlocks tons of information about getting your name out there and exploding your brand or business with leveraged marketing.
April and I talk about her framework for leveraged marketing,
The secrets to borrowing audiences,
Why publicity is important and how to get more of it, the smart way
And so much more!
You don't want to miss this episode.
Also, don't forget, if you have a teen girl in your life and you want to give her the gift of voice so she has the ability to stand up and be heard, then make sure you take a look at my teen program!  You can find out more at www.captivatetheroom.com/stand-up-and-be-heard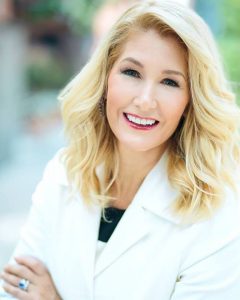 Guest Bio
April Meese has been an aesthetician since 2001 and a permanent cosmetic professional since 2005.  She's traveled internationally as a skincare speaker and addressed worldwide audiences with a special television appearance on the Dr. Oz Show in 2010, as well as a skincare expert on QVC. Ms. Meese opened Enhancing Beauty in New York City and quickly grew the business to a multiple 6-figure permanent cosmetic business, while only working part-time 3-days a week.  April was soon elected to the SPCP Board of Directors and later received the SPCP Ambassador Award in 2017 for her continued industry assistance.
Putting her business degree and marketing minor to good use, April founded the online marketing program Elevate Your Beauty Business where she helps PMU professionals increase their income up to 50% with the AMP-lify method. She is also the host of the "Beauty Marketing Simplified" Podcast.  Her passion is helping other female entrepreneurs around the world so that you can increase your income and impact with less stress.