Finally speak with confidence, articulate your message with clarity, build connections, captivate and compel so you get to the next level of success!
Weekly session date scheduled according to day/time when group members are available.
Limited spots available in the group for maximum support and individual attention.  
Are you an ambitious professional who is tired of being undervalued and overlooked?
'Voices of Success' is a powerful 8-week program that will cause you to blast through the ceiling of your career, by taking you from disregarded and diminished to impressive and impactful.
"The art of communication is the language of leadership"
~ James Humes, former presidential speechwriter
Becoming a confident and compelling communicator who powerfully connects with your audience is the straightest road to amplified success and significance.
This exclusive online coaching program will teach you exactly how to do that.
WHO SHOULD APPLY?
Voices of Success is perfect for analytical experts who struggle to clearly communicate in high stakes situations.  This program is a perfect fit for…
*Corporate managers who feel they lack the necessary leadership presence to drive performance
*Social change leaders who find it difficult to attract and retain loyal advocates
*Entrepreneurs who struggle to close deals due to a lack of confidence
*Analytical people who struggle with business and personal communication
PROGRAM BENEFITS
Voices of Success will help you to:
Rise above past limitations

Command attention when you speak

Reclaim your influence and impact

Skillfully navigate difficult conversations

Connect with your audience on a deeper level

Cut through conflict and control critical conversations in business and in your personal life
YOUR COACH
Tracy Goodwin is an award-winning speaker, actor, and playwright.  She has published seven books, including 'Captivate the Room with Your Voice', and is the host of the acclaimed 'Captivate the Room' podcast.  Tracy has worked with TV celebrities, CEOs, managers and business leaders from around the world, teaching them how to speak clearly and to communicate in a compelling manner. 
PROGRAM FORMAT
Voices of Success is an 8-week, online group program with a difference!
*Each week the small group of ambitious professionals will be coached through the principles and processes of unleashing their voice and tasked with 'real-life' assignments that hone their voice development.
*Weekly video training
*Weekly homework/assessment
*One live hands-on group training call each week 
*Facebook group for additional coaching and work assessment
*Meeting time and day of the week scheduled as per groups availability.
+BONUS
*Each group member also receives one private session with the coach during the program, to provide uniquely tailored instruction, support, and encouragement. ($300.00 value)
**A digital copy of my Voice and Storytelling Course ($97.00 value)
WHAT MAKES THIS PROGRAM DIFFERENT?
Where most voice coaching programs teach you to raise and project your voice, Voices of Success™ is about unearthing and unmasking your authentic voice. 
Rather than teaching you to put something on (i.e. fake it to make it), this program is about stripping off the junk that has kept your voice buried for all these years. 
Programs that are about manufacturing and manipulating your voice are exhausting and the results are short-lived.  By facilitating alignment of mind, body, and voice, Voices of Success™ will unlock real transformation and long-lasting results.
PROGRAM INVESTMENT
YES I AM IN!
Total:  $1995
For the launch of Voices of Success™, I want to offer a small number of 'ideal clients' the opportunity to experience personal transformation at a radically reduced price – but "with great privilege comes great responsibility". 
What you'll get:
*8 weekly live online meetings that are scheduled so they work for everyone
*Individualized instruction within the small group
*Weekly assignments 
*A private group for presenting homework and additional support, comradery, accountability, and opportunities to present
*One individual session with Tracy to address your specific needs and concerns
This is a highly customized course for each individual but we do have selected topics that we'll cover including:
Calling and Courage
Evolution, The Psychology of Your Voice Story
Openness, what is keeping you closed off
Values and vulnerability
Integrity, owning the space and staying connected to your true self
Stories, using your words to touch our emotions
Are you ready to have a voice of success?  Then click this link right now and register!
Hear what people have to say about working with Tracy:
Tracy, I would like to thank you for all the hard work that you have put into the past month. Despite having been on television more than 1,500 times over the past ten years, the techniques you taught me and notes that you sent through have completely changed my perspective and confidence in communication. I wish I had met you much earlier in my career, but as they say, it's never too late to learn. You have been one of the most professional and talented subject matter experts that I have worked and I would encourage anybody who is serious about improving their communication skills to engage you. Regardless of how much they think they know. Thanks again." 
Peter Esho, 
Sydney, Australia
Alex, Medical Student, Australia
As a business owner and active speaker, I knew my speaking skills could use a tune up. I was running out of breath, speaking fast and not having the results I wanted from all the time and preparation.
I decided to worked with Tracy because I knew that she was an expert in the field of voice/vocal training. Tracy helped me by listening to my voice while speaking/presenting and instantly identified the areas that were keeping me from being a powerful speaker. The result is that I now have a personalized approach and tools to strengthen my voice and create a better and more profitable impact when I speak.
One thing I liked about Tracy is that she is an incredibly deep listener. She goes beyond what she "hears" to the root of where your voice is trapped and guides you to shift it to a more powerful place. This isn't about doing standard exercises, this is true customized vocal transformation, as only she can do. I would highly recommend Tracy to people who want to truly captivate the room, both powerfully and confidently, to improve your sales, your impact and your joy when speaking.
Thanks so much Tracy!
Chris Makell – Speaker, Author, Consultant – Spark Of Brilliance Consulting
Almudena Sos, Psychotherapist, Barcelona Spain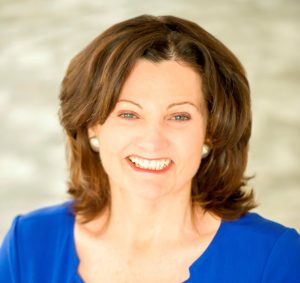 I hired Tracy to help me prepare for an important speaking engagement. While I felt confident about my material, I really wanted to elevate the way I delivered it. Tracy quickly showed her genius by pinpointing the exact areas where I could make changes that would dramatically increase the impact of my presentation. She went above and beyond to work with me on a very tight timeline, teaching me tools I could apply immediately and in my future speaking engagements. Thanks to Tracy's coaching, I was able to "captivate the room!"
Jean Haynes, MBA
Career & Leadership Speaker, Trainer & Coach
Jean Haynes Coaching & Consulting
Cynthia Dabreau, Empowerment Coach, London
"A common misconception is that humans know,  by mere instinct and imitation, how to communicate in a compelling manner. If I had not sought Tracy's tutelage, I would have made the unfortunate mistake of leaving my voice, a powerful instrument of self-expression, severely underutilized. Tracy diagnosed the inhibiting habits I had developed over the years and her prescription, which consisted of a series of personalized exercises, was nothing short of miraculous.
Tracy's generosity is as profound as her expertise. Each contact I made with her, oral or in writing, reinforced the impression that my constant progress was of paramount importance to her.
Great speakers are made, not born. And they invariably have a master teacher to guide them. Tracy is that master whom you can trust while pursuing your highest aspirations as a speaker. Working with her is an investment with a guaranteed high return." –Yang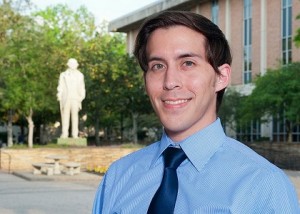 "My life in the public eye kick-started after I met Tracy Goodwin. Learning from her about public speaking and effective communication was the smartest investment I ever made. I went from an individual afraid to speak, to a polished professional fearlessly using my voice. There's nothing in the world like being able to feel confident and charismatic being in front of a large group of people. Tracy's knowledge, quick wit, vibrant color and delicious personality make her an Ace at what she does and I would highly recommend her to whoever was looking for a competitive advantage in their career. Simply put, she is the best there is!"
Jason Tilton, Shell Oil Company