Welcome!
Are you ready to unleash your voice?
LIVE TRAINING MASTER CLASS DATES/TIMES
August 5th
August 10th
August 12th
ALL sessions at 12pm Central Time
BONUS TRAINING August 16th, Monday 12pm CT
FACEBOOK GROUP
Join the Facebook group here:  Private Facebook Book for Unleash Your Voice
Replays/Homework
Introduction
Make sure you do a video introduction in the group!
Training One Replay
Homework Assignment One
Do a video telling me about a hobby or something you love to do it.  Why do you do it?  How do you do it?
Training Two Replay
Homework Assignment Two
Do a video and tell me about what masks you discovered you have.
Training Three
Homework Assignment
Do a video where you tell me about why you do what you do or your elevator pitch, bring in how you feel!
BONUS TRAINING Tentacles Out vs. Tentacles In
Final Assignment
Redo the Introduction you originally did.  Who are you, what do you do, where are you, why are you here, what do you want to gain from this training….or anything else you want to say about yourself.
Final Contest
Do all of the videos and be entered to win a copy of my digital course or $397.00 off of the group coaching program.  Drawing Thursday at 5pm CT
See what people have to say about working with Tracy: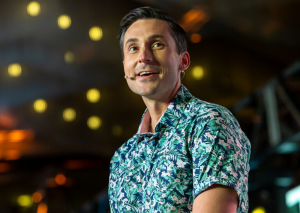 Tracy is my secret weapon.  She helped me harness a powerful tool, my voice, and use it in ways I'd never thought about.  The coaching I did with Tracy was so powerful and has had such a life-changing and long-lasting effect.  As soon as I started to work with her, I started to get a different type of feedback from my audience, listeners, the client's even my wife.  People wanted to know what the difference was because they could feel it and hear it.  Isn't that what we all want, to show up in such a way that we make that kind of impact?
James Wedmore, Business by Design
Danya Brooke
Chrissy Ajisafe
Joey C. Vitale, Indie Law
I met Tracy at podcast movement 2018.  As a family court program manager with twenty years of experience, I found her work fascinating and her message relevant to serving my community.  As Tracy highlights so well in her work, communication is the foundation to all human interactions, and the connection is the key to leading real change.  Tracy's work has proven to help people learn how to use their voice and reconsider what true connection really sounds and feels like.  If you are looking for training that will shift a paradigm for you, assist your organization with engaging customers, create a safe environment for building teams within your organization and community, and finding personal power in your own voice, no one is better than Tracy Goodwin!
Bill DeLesio, Family Court Services, State of Colorado