Do you have trouble using your voice?
Don't sound confident when you speak?
Struggle to keep people's attention?
Aren't where you want to be in your professional or personal life?
Is the thought of giving a presentation or doing a video stressful for you?
If you answered yes to any of those it's time to look at and rewrite your voice story.
____________________________________________________________________
Do you know you have a psychology of the voice story? 
Everything you do with your voice was created by your subconscious mind to protect your heart and it started when you were very young.
I bet you are analytical, smart, successful, maybe a perfectionist, possible people pleasure…I know you. 
You've tried to figure it out, how to sound more captivating and it's frustrating because it's just beyond your reach.
The Psychology of the Voice
1/2 day workshop * Austin * 7/27/2018
* 9:30 a.m. to 1:30 p.m.
____________________________________________________________________
This workshop is for you if:
*You are a leader, manager, in sales, entrepreneur, CEO, a speaker or want to be a speaker…
*You are struggling to get to the next level in an area of your business or life or perhaps you've been passed over for a promotion,
*You aren't making the sales or connections you need in business or life,
*You want to be heard and respected when you speak,
*You lack vocal variety and fall flat, sound boring when you speak,
*You want to sound confident in presentations, conversations, and video,
*You want to captivate the room,
*You want to not fear and even speak up in conflict or with challenging people,
*You are ready to control the conversation to get the outcome you want,
*You want to sound more compelling,
*You want to increase your sales simply by what you do with your voice,
*You are ready to take your life to the next level,
____________________________________________________________________
In this hands-on workshop with Internationally voice expert
Tracy Goodwin, you'll learn:
*What your Psychology of the Voice story is and what obstacles it's created in your voice,
*What we really hear and why that's keeping you from getting to the next level,
*How to get your sound unstuck and flowing out so you connect with others and command the space,
*How to get rid of patterns that are getting in your way,
*What's really blocking you from having the voice you want and saying what you need to say,
*What your real voice is and why you are putting vocal masks in place that are keeping you from getting the results you want,
*What it takes to captivate the room,
*Exactly how to speak with confidence so you sound and feel in control, like the expert you are,
**Each participant will also get a mini-voice assessment that includes what the voice blocks are that are keeping you from the next level.
The venue will be disclosed at registration, Austin, Tx
July 27th, 2018
9:30 a.m. to 1:30 p.m.
$97.00
It's so much more than a voice workshop, it's the missing link.
Tracy Goodwin is an internationally known voice expert.  She has worked with professionals, leaders, and actors for over 25 years showing them exactly how to find their real voice and use it with dynamically so they captivate the room and catapult to the next level in their business and personal life.
Hear what others say about working with Tracy:
"If you are looking for improving your voice just contact Tracy Goodwin now! Trust me, you will appreciate this advice before even your first session ending! Tracy's work outperforms any voice or public speaking class that I have tried!" ~ Mehrdad
"Tracy is an amazing woman who has brought joy, success, and happiness to tens of thousands of people around the world. She is very inspiring."
Jack M. Zufelt, "Author of the Best Seller, The DNA of Success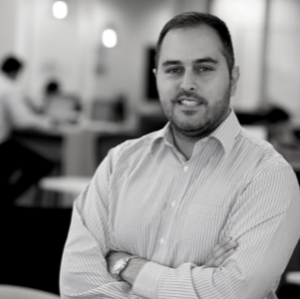 "Tracy, I would like to thank you for all the hard work that you have put into the past month. Despite having been on television more than 1,500 times over the past ten years, the techniques you taught me and notes that you sent through have completely changed my perspective and confidence in communication. I wish I had met you much earlier in my career, but as they say, its never too late to learn. You have been one of the most professional and talented subject mater experts that I have worked and I would encourage anybody who is serious about improving their communication skills to engage you. Regardless of how much they think they know. Thanks again." 
Peter Esho, 
Sydney, Australia
Alex, Medical Student, Australia
As a business owner and active speaker, I knew my speaking skills could use a tune-up. I was running out of breath, speaking fast and not having the results I wanted from all the time and preparation.
I decided to work with Tracy because I knew that she was an expert in the field of voice/vocal training. Tracy helped me by listening to my voice while speaking/presenting and instantly identified the areas that were keeping me from being a powerful speaker. The result is that I now have a personalized approach and tools to strengthen my voice and create a better and more profitable impact when I speak.
One thing I liked about Tracy is that she is an incredibly deep listener. She goes beyond what she "hears" to the root of where your voice is trapped and guides you to shift it to a more powerful place. This isn't about doing standard exercises, this is true customized vocal transformation, as only she can do. I would highly recommend Tracy to people who want to truly captivate the room, both powerfully and confidently, to improve your sales, your impact, and your joy when speaking.
Thanks so much Tracy!
Chris Makell – Speaker, Author, Consultant – Spark Of Brilliance Consulting
Almudena Sos, Psychotherapist, Barcelona Spain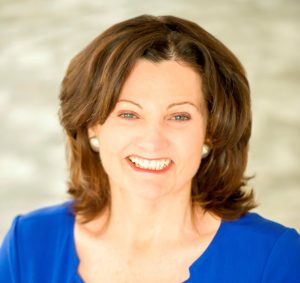 I hired Tracy to help me prepare for an important speaking engagement. While I felt confident about my material, I really wanted to elevate the way I delivered it. Tracy quickly showed her genius by pinpointing the exact areas where I could make changes that would dramatically increase the impact of my presentation. She went above and beyond to work with me on a very tight timeline, teaching me tools I could apply immediately and in my future speaking engagements. Thanks to Tracy's coaching, I was able to "captivate the room!"
Jean Haynes, MBA
Career & Leadership Speaker, Trainer & Coach
Cynthia Dabreau, Empowerment Coach, London
"A common misconception is that humans know, by mere instinct and imitation, how to communicate in a compelling manner. If I had not sought Tracy's tutelage, I would have made the unfortunate mistake of leaving my voice, a powerful instrument of self-expression, severely underutilized. Tracy diagnosed the inhibiting habits I had developed over the years and her prescription, which consisted of a series of personalized exercises, was nothing short of miraculous.
Tracy's generosity is as profound as her expertise. Each contact I made with her, oral or in writing, reinforced the impression that my constant progress was of paramount importance to her.
Great speakers are made, not born. And they invariably have a master teacher to guide them. Tracy is that master whom you can trust while pursuing your highest aspirations as a speaker. Working with her is an investment with a guaranteed high return." –Yang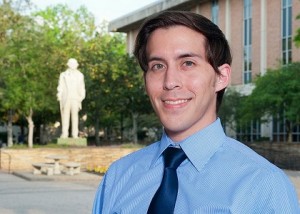 "My life in the public eye kick-started after I met Tracy Goodwin. Learning from her about public speaking and effective communication was the smartest investment I ever made. I went from an individual afraid to speak, to a polished professional fearlessly using my voice. There's nothing in the world like being able to feel confident and charismatic being in front of a large group of people. Tracy's knowledge, quick wit, vibrant color and delicious personality make her an Ace at what she does and I would highly recommend her to whoever was looking for a competitive advantage in their career. Simply put, she is the best there is!"
Jason Tilton, Shell Oil Company
Filip Valica, DIY Expert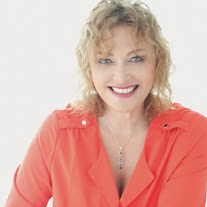 "From the moment I started working with Tracy, I felt this deep sense of hope!  That finally I would reconnect with my own unique voice!
Tracy very quickly identified my patterns and immediately gave me several tools and techniques to work and practice with.
She made herself available to me at all times during the day & evenings., Not once did I feel that she was on the other side of the world.
I have come a long way in such a short time with Tracy!  She is not one of these people that have you coming back to her for more and more sessions.. She finds the problem, gives you the skills and tools to fix it and then you're on your way.
I believe she is one of the very few authentic people whose sole purpose is to help people from all walks of life to find their voice again!
I have tried many strategies and programs out there, but I have personally found Tracy to be the best in her field.
Tracy came at the perfect time in my life and I truly feel very blessed and fortunate to have connected with her.  Thank you Tracy!"
Lucy Atai, Coach
"Tracy is definitely an advanced voice training expert. She has definitely a special approach and helped me recover the authenticity of my voice. Tracy overdelivered in every aspect of her work. With her help, I learned how to overcome my communication barriers and become more confident recording my voice. Anyway, if you are struggling with your voice or the way you sound, I highly recommend Tracy." 

Rodrigo Caetano (Principal, WhiteLeaf Management Consulting)

THANK YOU so much for teaching me the wonderful techniques to help me discover my true voice.

I can hardly believe how in such a short amount of time I've gotten such clarity and confidence in my voice. And I can truly feel this as I speak out the words.

You've made such an impact on me and I love your approach and techniques. I'm committed to applying this and putting into daily practice. It's made a huge difference to me.

Jyoti
Mr. Bridgewater is a personal acting coach to many of the biggest names in film and television. His clients include Robert Patrick (Terminator, X Files and Scorpion), Benicio Del Toro (21 Grams, Traffic, Fear and Loathing in Las Vegas) Bruce Willis, Brad Pitt, Matt Damon, Jeff Bridges, Heath Ledger, Theo Rossi (Sons of Anarachy). Project credits: 12 Monkeys, The Fisher King, Mississippi Burning, Roseanne and Forest Gump. Bridgewater also serves as a casting consultant to various A-List directors, network executives, directs and produces as well.Fellow actors: I want to encourage you to take advantage of the upcoming time you can spend with Tracy Goodwin. I have seen Tracy be a key ingredient to actor presence, uniqueness and seen her perform miracles with talent I don't have the patience for.

I consider her to be the very best in vocal instruction. Vocals, are one of the 3 key ingredients to having a real shot at success in film and television.

She has a unique skill in helping one with good vocals.

I have over 30 years of good fortune and the experience of working with some of the biggest names in film and television.

Over those 30 years, I have come to notice the recurring themes that A-List actors have in common.

The easiest way to strategic advantage in your on-camera craft, is to develop your voice. The voice is something my clients continuously treat as an essential tool and never stop improving or perfecting, as one would a musical instrument.

Tracy will connect you to your "singing" voice. Tracy: calls it finding your "real" voice. Proper vocals show up on camera and the states of relaxation are created as a by-product will help you play with your choices.

All my clients work on their voice. Tracy is my number one choice for showing you how to improve the voice.

Stephen Bridgewater, On Set Coach, LA
"Working with Tracy was an extraordinary experience for me. Not only was she able to work me in on short notice but once we started my session I immediately felt comfortable with her and her teaching style. The fact is, I landed my first lead role in a feature film after working exclusively with
"Ms. Goodwin is the epitome of a professional educator.  Her expertise and passion for helping others is evident in her work."
Liz Lugo, Educator
" Tracy – It's time to name a few new Masters, but more importantly currently relevant-Masters, like yourself.
You have a great gift.  You glow when you use it and it's wonderful to see someone our age who connects so well with the young ones like you and has more energy than most everyone in the room. "
Mark Roach, Actor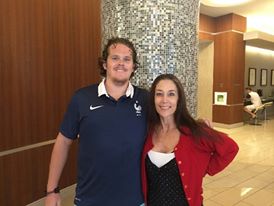 "I was referred to Tracy by my agent.  He felt that my vocal style was limiting my opportunities and a vocal coach could really help.  I had always resented the classroom aspect of acting and I know that type of thinking held me back.  Tracy understood me and my learning style and shaped a curriculum around what I needed.  Right away Tracy began teaching me technical tricks in a way that I could understand and grasp then apply to my audition preparation.  I am so luck to have Tracy as part of my team.  I feel her support 100%.  I know any questions I ask will be answered with an example that I can understand and I have confidence that the whole room can feel when I walk in!  Thank you Tracy!"
Andrew Moher, Actor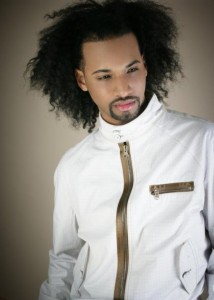 "I am writing this letter on the behalf of Tracy Goodwin. Tracy and I have become well-acquainted overtime,  she started out as my teacher twelve years ago and we have still managed to maintain our friendship over the years. Tracy has served as a mentor to me lending me golden advice over several of my projects in the arts and entertainment industry. It is through her supervision and encouragement that has given me the wisdom and strength to start my own production company."
James Phinizy III
Tracy,
Just wanted to write and say thanks again for the class. Literally, last three things I've been in on, someone has commented that they love my voice to which I can only attribute to working with you
Brad Miller