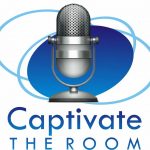 Want to have a podcast but don't know where to start?
Maybe you'd like to get some guest spots on other's podcasts too!
In this one time only live training I'll be making sure you have all you need from a technical and a voice perspective to start your own show and I'll give you instructions on best practices to be a guest on other podcasts.
Online training via Zoom will be July 14th 1:00PT (Los Angeles)
You'll learn EVERYTHING you need to know about starting a show from hosting platform to how to bring your words to life so you can build an audience that is captivated.
Here are just a few things we'll cover:
*Podcast host, platform to host your show on
*Equipment, what you need and what you don't need
*Advertising, how to market your show from audiograms to a website
*Best practices to get reviews and get noticed by iTunes on the front end of and before you even launch your show
*Recording, platforms to use and how to maximize your recording experience
*Voice, how to use your voice to make a big impact with your message, avoid um's and filler words and breathing…you will thank me for this when you get to editing!
*Interviewing/getting guests to come on your show and how to prepare and interview them with ease
**I'll also cover valuable information on how to get guest spots so you can market your work and show in a professional and successful way!
***Plus Q and A
Live training will be held July 14th, 1:00 pm PT (Los Angeles)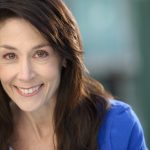 I'm your host, Tracy Goodwin:
Owner of Captivate the Room and Captivate the Room podcast, an award-winning show that made it to the coveted New and Noteworthy list.  I've been hosting my show for 5+ years and coaching voices around the globe for 30 years.  I've worked with thousands of podcasters, celebrities, business professionals, and entrepreneurs on how to find their voice and captivate the room so they inspire others and make a bigger impact with their message.  I've also had the honor to speak about voice 3X at Podcast Movement, the largest podcasting conference in the U.S.
My unique approach, the Psychology of the Voice gets to the core of limiting voice habits and changes them for good.  I'll teach you how to speak in color, not black and white, no matter the message, the venue, or the size of the audience.
Here are some podcast reviews from Tracy's show: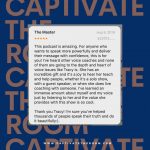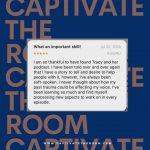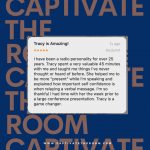 Want to hear what successful podcasters say about working with Tracy on their voices?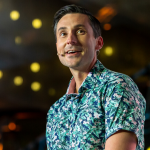 Tracy is my secret weapon.  She helped me harness a powerful tool, my voice, and use it in ways I'd never thought about.  The coaching I did with Tracy was so powerful and has had such a life-changing and long-lasting effect.  As soon as I started to work with her, I started to get a different type of feedback from my audience, listeners, client's even my wife.  People wanted to know what the difference was because they could feel it and hear it.  Isn't that what we all want, to show up in such a way that we make that kind of impact?
James Wedmore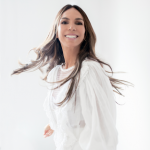 Until I met Tracy, I struggled with not feeling empowered enough to speak up and speak with certainty and tapping into my strengths.  We had immediate results, and I so looked forward to the powerful sessions that felt infectious to me.
You see, Tracy is way more than just a voice coach.. she has a deep understanding of the psychology of the voice. She is intuitive and she knows what to look for in immediacy to unleash any noise-blocking the instrument of your unique authentic voice. She's also going to be your biggest cheerleader, mentor and you'll feel confident and empowered to truly show up in your authentic expression.
I love Tracy and I know you'll love her too.
Joy Dushey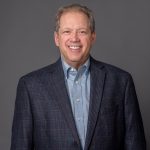 The biggest result of this training was the realization of the power of the voice. Tracy forced me to dig deep, find my voice, and then use it in a variety of different ways. I see the result in day-to-day conversations with friends, colleagues, prospects, and clients. And, I see the results in speeches I give and workshops I host. After my last speech, I had three different people comment to me about the command I had over the room. When Tracy's tactics are employed, I'm definitely able to Captivate the Room.