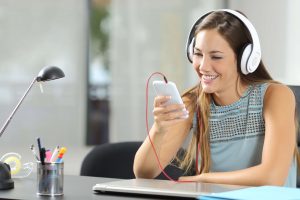 INDIVIDUAL COACHING
Captivate the Room Individual Coaching
Use your voice to uncover your personal power and upgrade your success in business and life
They say that eyes are the windows to the soul.
But here's a little secret: your voice is just as revealing.
That's because your voice sends signals from deep within your subconscious. These "hidden messages" tell everyone around you all about the fears, insecurities, and worries you're carrying around.
Sounds a little…vulnerable, doesn't it?
It's no wonder that public speaking is one of the top fears of adults all around the world!
And if you are looking for success in your life and in your business, you must understand how to tap into the vulnerability of your voice and use it to create powerful, authentic connections with your audience.
Because the hard truth is:
If you don't know how to grab and hold your audience's attention –
If people don't want to listen to you –
If you don't speak in a way that captivates the room-
Then what you know or how good you are really doesn't matter.
On the other hand, when you know how to truly use your voice, you can level up in just about any area of your life.
Your voice holds the key that unlocks the confidence and power to communicate better than ever before, whether you're on a stage, going live on social media, recording course videos, or talking to a client on the phone.
After decades of research and helping people all around the world become better speakers and performers, I developed my Psychology of the Voice™ framework to help people just like you.
Whether you want to be a better speaker, be more comfortable giving presentations, stop saying "um," or get confident on video, Psychology of the Voice® can lead to life-changing transformation.
And it's all in the power of your unique voice.
If you're ready to get the confidence and inner freedom to deliver the BEST version of you, command a presence, and captivate the room from your first word, Captivate the Room Individual Coaching is for you.
Leveraging the power of Psychology of the Voice™ in your individual coaching sessions, you'll learn how to:
Speak with ease and confidence so you can captivate an audience of any size, on any platform
Master how to speak with natural emotion and emphasis, without it feeling fake
Break through the subconscious elements that are holding you back from your best self so you can use your voice in a way you didn't know was possible
Discover inner freedom and confidence so you can make authentic connections, establish your authority, and level up your business
Together, we'll dive deep into your unique Psychology of the Voice™ story to pinpoint exactly what's holding you back and give you a truly personalized experience.
Your individual coaching sessions will focus on the exact techniques that work best for you, so you can see results fast, with work centered around:
Eliminating the drivers, habits, and masks that are hurting your ability to communicate
Integrating the three pillars of Psychology of the Voice®
Mobilizing the key elements of vocal variety
Isn't it time you truly make your voice heard? Once we've done the deep work with Psychology of the Voice® together, the world can't help but listen.
I'm ready to transform with Tracy!
Email tracy@captivatetheroom.com