tracy@captivatetheroom.com 
Program and 1-1 coaching below.
The voice leads, it establishes your confidence, your authenticity, your authority.
This is about transformation.  I'll change your voice but I'll free you from the story around your voice and that's what sets Psychology of the Voice work apart.  
Your Voice is the most important part of every conversation, presentation, webinar, interview, conference call, networking…everything.
We determine EVERYTHING about you from your voice.  What are we determining about you?  
Do we hear confidence, authority, leader?    
Does your voice get the respect?  The girl?  The status?  Command presence?
If not, we need to change that.
For over 20 years I've taught individuals how to transform their business and personal lives by rewriting their Psychology of the Voice story, getting rid of the bad voice habits that are keeping them locked, unable to get to the next level.
My voice work is next level training.  It's for people who want to get past their voice limitations and finally speak with confidence, be captivating, touch others in such a way that they compel them to take action and build incredible connections.  
If you work with me the result is that you start speaking with confidence, commanding the room, controlling the conversation, getting what you want.  
We change your voice step by step but we transform your life in the process.
I changed my voice story, I would be honored to help you change yours.  
Write a new voice story with 1-1 sessions
6 Week Program-Transformation Package
6 one on one sessions an hour and a half in length
Custom homework
Audio/Video Recording of each session
Check in's in between sessions with audio/video assessment and instruction
My usual recommendation is that people work with me for 6 weeks.  I can turn a voice pretty quickly.  
When you work with me privately, you commit yourself to 6 1-1 sessions.  In those sessions, I teach you the very technique you specifically need to get rid of the bad voice habits that you've put in place and replace them voice habits that will get you to the next level in your business and personal life.
I recommend the 6 sessions are done consecutively for maximum success.
After each session, I will write up custom homework for you and send it over along with an audio and video recording of your sessions.
Mid-week in between sessions we can in via video so I can hear how you are doing and you get full email support throughout our time together.
This program is custom tailored to your voice needs including voice on video and podcast.
Voices of Success
If you are looking to work in a small group program, I've got one of those as well.
An incredible group program that is 8 weeks long and limited to 6 participants.
Each week we meet live via Zoom for trainings sessions that are directed to your individual needs.
Audio/Video Recording of the sessions.
Homework that can be delivered in a Facebook group for additional feedback and coaching.
If you'd like to discuss working together on your voice, email tracy@captivatetheroom.com to set up a time.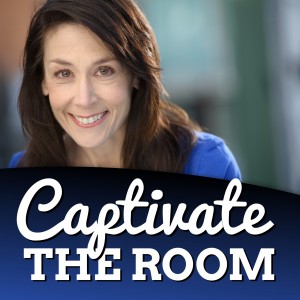 I look forward to hearing your voice.