Do you want to captivate the room with your voice from your very first word?
Do you want to stop the scroll and command a presence so your audience hangs on your every word?
Your voice is the most powerful instrument you have if you know how it use it.
In this 3-part video series, you'll learn how to make a bigger impact with your message using your voice differently.
*Learn specific voice techniques that will ensure you feel and speak with greater confidence even on camera,
*Learn to use your voice in a way that commands more presence,
*Learn voice strategies to captivate and compel your listener from your first word…
The voice techniques in this video can be applied instantly for quick shifts in how you are impacting the room with your message.
Sign up for this 3-part video series that you can binge-watch right now.  *Make sure you confirm your email address or you won't gain access to the videos.

You'll be directed to the 3-part video series immediately upon signing up.  If you have any problems or questions please email tracy@captivatetheroom.com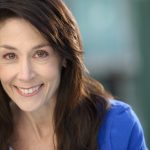 Tracy Goodwin, the owner of Captivate the Room, started speaking and winning awards at the age of 12.  Over the last 30 years, Tracy has coached thousands of celebrities, business professionals, entrepreneurs, and even supreme court justices on how to find their voice and captivate the room so they inspire others and make a bigger impact with their message.  Tracy's unique approach, the Psychology of the Voice gets to the core of limiting voice habits and changes them for good.  People all over the world seek her out for her expertise to free the barriers that keep them from getting to the next level in their business and personal lives.  Her voice training is game-changing as she teaches you how to speak in color, not black and white, no matter the message, the venue, or the size of the audience.