Captivate the Room from your first word and watch your world change in ways you never knew was possible!
Entrepreneurs and professionals, do you want to scale your business and success without investing in more advertising, staff, or new products?
Great!  Then you must put your focus on your voice!
Do you want to make a bigger impact with your message?
Do you want to make more money? Speed up the sales process and influence in negotiations?
Do you want to step up your game in leadership and effectively manage your team?
Do you want to finally have your message heard?
Here's the thing…
The words are irrelevant if you don't speak them in such a way that makes me want to listen.
If you want to command a greater presence and keep all eyes on you when you speak it's easier than you think, you just need the right technique!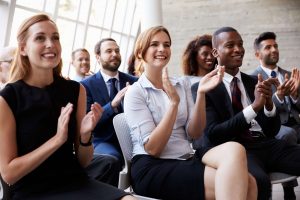 In my upcoming live coaching course, I'll teach you the exact technique you need to captivate the room, build rock-solid connections, and compel people to take the action you need and want them to take.
It's essential that you learn how to create an emotional connection that makes people feel what you are saying if you want to get to the next level of success…and yes, there is a level you have never even thought about.
This live coaching course is for:
Successful professionals and entrepreneurs who want to captivate the room every time they use their voice, even on video.
Entrepreneurs that are ready to scale without investing in new products, staff, or more advertising.
This course is for individuals who have found success but know there is another level of impact that they CAN make that will increase their revenue, their reach, and their impact.
Professionals who want to make a bigger impact with their skills on camera and on live podcast interviews.
Over the 8-weeks Training's you'll receive:
**Digital copy of my Captivate the Room with Your Voice Course
**Weekly group coaching session where you and a small group of like-minded peers will receive laser targeted direct coaching for your specific issues that need to be addressed
**Weekly homework that will include a video component that you receive additional feedback on
**An online group for additional questions, training, and feedback for your work
**Live training class meets once a week at a time that works for all participants.  (Yes, this actually works out!)
***This is a SMALL, Individualized Coaching Program…everyone works directly with me every single week!
Course Units Include Coaching and Videos on:
Unit One:
Rewriting your Psychology of the Voice Story
Voice masks, crack the masks you've unknowingly been hiding behind
Identifying your sound and how you are being processed subconsciously
Unit Two:
Getting out of your head and connecting to the message
Getting in the power place vocally
Finding your real voice
Getting your sound unstuck
Unit Three:
Getting grounded and connected / Getting rid of um
Opening and Closing strong / Bottom lining your message
Patterns and Go To's
Vocal energy
Unit Four:
Emphasis
Introduction of the 5 Elements (Melody, Speed shifts, Volume Shifts, Elongation, Pause)
Unit Five:
Continued master of the 5 Elements
Melody and why it's essential
Creating an Emotional Connection
Creating a voice journey
Unit Six:
Playing moments
Choosing elements to elicit certain feelings
Committing to choices
Controlling the conversation to get the outcome you want
Unit Seven:
Call to actions
Standing and Owning
Releasing the Outcome
Emotional Connection and Making Us Feel
Unit Eight:
Captivate on Video and Webinar
Everything on-camera and video meeting
How to captivate the audience on video and video platforms whether you can see them or not
Coming out of the gate strong
Wrapping up solid
Commanding a presence
Keeping all eyes on you
The next small group starts mid-October.  If you need more information or want to get on the waiting list, email tracy@captivatetheroom.com
*Class sessions are set according to the schedule that works for everyone!
Want to hear what others have to say about working with Tracy?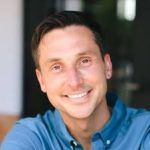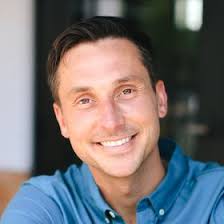 Tracy is my secret weapon.  She helped me harness a powerful tool, my voice, and use it in ways I'd never thought about.  The coaching I did with Tracy was so powerful and has had such a life-changing and long-lasting effect.  As soon as I started to work with her, I started to get a different type of feedback from my audience, listeners, client's even my wife.  People wanted to know what the difference was because they could feel it and hear it. Isn't that what we all want, to show up in such a way that we make that kind of impact?
James Wedmore, Business by Design
Selena Soo, Impacting Millions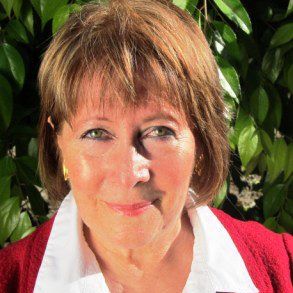 Tracy Goodwin's fast-paced, hands-on Impact and Influence voice training course has forever changed my appreciation of voice, my own and others.  Her teaching approach went beyond words, showing us how to reveal the best version of ourselves and in doing so captivate the room.  Tracy's mastery of vocal variety for unleashing the power of our voice was a real treat to learn and practice within a safe environment with learners also on this voice journey.
Dee McCrorey, Sales Associate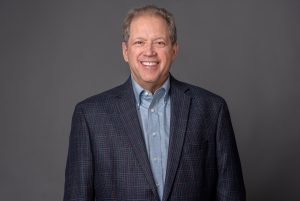 The biggest result of this training was the realizing of the power of the voice.  Tracy forced me to dig deep, find my voice and then use it in a variety of different ways.  I see the results in day to day conversations with friends, colleagues, prospects, and clients.  And I see the results in speeches I give and workshops I host.  After my last speech, I had three different people comment to me about the command I had over the room.  When Tracy's tactics are employed, I'm definitely able to captivate the room.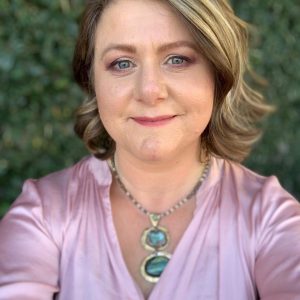 Tracy is a gifted and insightful voice coach. Her work is so much more than voice coaching. Her course was personally transformative and helped me gain more skills and confidence speaking in person and in video. Each week builds through the assignments; the more you participate the more you get out of it. I highly recommend this course and working with Tracy.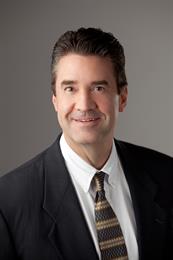 We are a "Super Regional" independent insurance agency, and our ability to communicate effectively to both the outside world as well as internally is of paramount importance to our success.  When we first started working with Tracy a number of years ago, we partnered her mostly with small groups of outside-facing talent – and saw marked improvement in confidence, communication, and results with that group.  We've since opened up her program to our more internal working colleagues, too (who also greatly benefit from more comfortable and effective communication), and the results have been equally impressive and valuable.  Tracy has worked with a population that includes both our CEO and our A/P expert;  producers and finance;  HR and Account Managers, etc.  – and she has been incredibly effective with all of these disparate constituencies!  I would recommend her for any industry, but can speak from very positive experiences in ours!
When I met Tracy, I was already at a point of frustration with my voice. It just didn't match who I am. I'm a natural leader but my voice wasn't holding other's attention and I couldn't figure out why.
Tracy taught me how to use my voice in a way I didn't know was possible and I can finally communicate in a way that delivers my message in the way my heart wants to whether it's in sales or my personal life.
It feels so freeing to use my voice as God made it to be used instead of stuck in old habits and patterns.
What do you think?  Are you in?  Just click below and secure your spot!
Don't miss this chance of a lifetime to learn exactly how to use your voice to make a bigger impact and BE HEARD.
There is no point in delivering a message if no one is even going to stop and listen.
We will never turn back from this video moment, now it's essential and no longer optional to make a big impact with your message on video.
In this course I'll be bringing the techniques I use with my celebrity TV clients to give you the competitive edge on camera.
Now is the time!
The next Group Starts mid-October, get on the list at the top of this page or email tracy@captivatetheroom.com
*Class sessions are set according to the schedule that works for everyone!
BONUSES INCLUDE:
BONUS ONE:  Call to action (Influence/Persuasion) Workshop
Get to the bottom of what sounds could be keeping you from increasing your income and converting more often.  Ready to level up?  This workshop is one you will love!
BONUS TWO:  Video/Webinar Masterclass
In this live training, we'll take a look at what it takes to physically and vocally make a big impact with your message on video and webinar.  We'll address how to create the endurance you need to captivate for extended periods of time as well as how to physically and vocally make an impact on the camera.