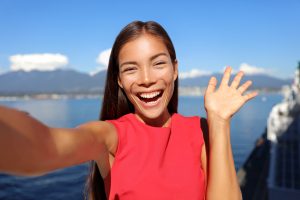 Do you want to make a big impact with your message as you CAPTIVATE the Room on Camera, Webinar, Live Stream and Video?
It is all in how you use your voice.
There is no point in speaking your words if you aren't going to make us WANT to listen.
Your voice is the instrument that has the power to make us feel.
When you can use the full orchestra of your voice then you can change our lives and yours in ways you never imagined.
If you want to make a bigger impact and captivate on camera, join me for this 3-hour live coaching and training call…
Captivate the Room on Camera
This live training is for you if you want to:
Increase your confidence on camera
Increase your sales on webinars
Keep all eyes on you during your online meeting
Make people stop and watch your video
Articulate your message with clarity on camera
Get out of your head and sound more conversational
Present more dynamically so you captivate your listener
 In this one time training you will learn:
*The exact voice technique you need to captivate with confidence as you hit record or go on your virtual training, meeting or video,
*How to hook us from your first word and keep us with you, no matter how long your video, webinar or live training/meeting is,
*How to come out of the gate strong in your voice zone to captivate us from your first word,
*How to use vocal energy and vocal variety so you do not fall flat on camera,
*How to reveal the best version of you, captivate and NOT bomb because there is no feedback coming your way,
*The essential vocal variety elements and how to make your message pop so that you make the impact you want to make,
*How to close strong and influential,
*How to use your voice to persuade and sell/pitch,
*How to vocally command the space on camera or live stream when your voice becomes even more essential to your success,
*What it takes to be the leader on camera as you learn to stand and own,
You'll also have the opportunity to have your questions answered and jump in the hot seat to test out the technique.
Learn the valuable on-camera technique that I use with my celebrity clients like Adam Rodrguez of Law and Order/Penny Dreadful City of Angeles on TV…they know how to make you feel something, right?
And so much more!
This live workshop includes hot seats and practice coaching as well as all questions answered to give you what you need for your specific issues.
Held via Zoom Friday, May 8th at 9:00 am PT OR Tuesday, May 12th at 4:00 pm PT
Your investment for this timely and critical training: $97.00
Space is limited.
Don't miss this one time opportunity!
Friday, May 8th at 9:00 am PT
A little bit about your coach, Tracy Goodwin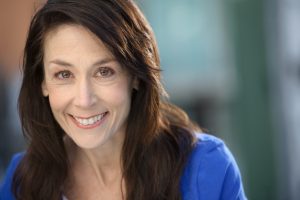 Over the last 30 years, Tracy has coached thousands of celebrities, business professionals, entrepreneurs, and even supreme court justices on how to find their voice and captivate the room so they inspire others and make a bigger impact with their message.  Some of her clients include James Wedmore, Adam Rodriquez of Law and Order and Supreme Court Justices.  Tracy's unique approach, the Psychology of the Voice gets to the core of limiting voice habits and changes them for good.  People all over the world seek her out for her expertise to free the barriers that keep them from getting to the next level in their business and personal lives.  Her voice training is game-changing as she teaches you how to speak in color, not black and white, no matter the message, the venue, or the size of the audience.
Want to hear what people are saying about working with Tracy?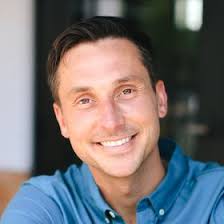 Tracy is my secret weapon.
James Wedmore