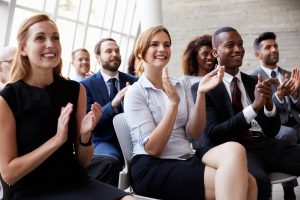 Alumni 6-month Master Class Group Program
Join at the top of any month
Lock-in and leap to the next level…
We had an amazing time together! 
But, you might not be quite ready to go out full on your own.
Or maybe you've been out on your own and you'd like a brush-up or to hone in on skills that you see you need a little more work on so you can go another level UP!
I've repeatedly been asked by students graduating from my solo coaching programs or group programs if there is another level, another opportunity to continue working with me…Now there is! 
An especially unique short-term next level program for alumni of the Captivate the Room group coaching program and/or solo coaching.
In our time together, you made great advances in rewriting your voice stories and replacing the bad voice habits they left behind.
But…you might like to brush up on what you've learned and you might even like to take your new foundation to the next level.
In this Alumni Only Group Coaching Short Term Membership you get:
**Lifetime access to the new digital course Captivate the Room.
**One monthly Zoom coaching call with Tracy to address your specific goals and issues you are working on
**Facebook group for questions
**Feedback on 3 videos or audio recordings each month
**PLUS one additional monthly training on various topics from podcasting to effective communication, presentation writing, influence, and more!
These topics will be selected based on member requests but could include topics like:
Voice/movement integration
When to pick which vocal variety and why
Mastering connection to the breath
Controlling the conversation
**A small group of advanced level coaching!
The max length of the program is 6-months…you can sign up for all 6 months or just do the number of months you want!
**Just like in the regular group coaching program, I'll pick a day and time that works for everyone to attend.
**Group enrollment can be at the top of any month.  Just email Tracy@captivatetheroom.com if/when you'd like to join.
$166.00 pay by the month OR  for as many months as you want to participate OR 6-months pay in advance $897.00
Are you in?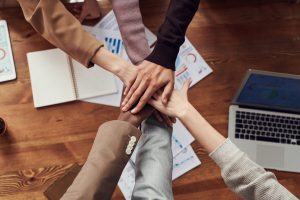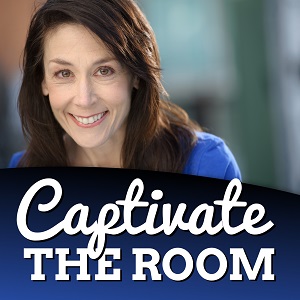 Questions/Answers:
When will the meetings be?  
Just like my regular group coaching program, we will pick a time that works for all members for the monthly coaching meeting.
Special sessions will be determined each month.
Will I get specific coaching in each session?
Yes, if you want it.  Everyone does not have to work with me on everything we are working on, but everyone can bring something that they want to work on.
All participants will benefit from all the various topics we work on in the coaching session.
Do I have to commit to 6 months if I pay by the month?
No, you just need to let me know if you don't plan to return the next by the end of the month you are currently participating in.
How many students will be in the program?
10 or less.