Are you ready to re-write your psychology of the voice story and set yourself free to live the life of your dreams?  I'm Tracy Goodwin, Internationally known voice expert and I can show you how to transform your speaking voice into something that makes people listen and gets you want you want.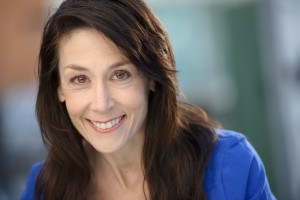 I'm Tracy Goodwin and over the last 28 years, I've coached TV actors, entrepreneurs and business leaders around the globe find their real voice, speak with confidence and compel and captivate with their voices.
In the times it takes to say hello, people are judging you by your voice. 
It's your voice that tells us everything about you.  What is your voice telling us?  
Everyone has a psychology of the voice story and until you re-write yours you are stuck with the bad voice habits that are trapped in your muscle memory.
Let me ask you a few questions:
Are you analytical? 
A perfectionist? 
Maybe even an introvert?
Do you find that you are not respected when you speak? 
You might even feel like you're being pushed around.
You don't sound confident when you speak and sometimes you don't even talk?
It's possible people cut you off when you talk? 
People don't see you as the expert you are,
Your voice falls flat and you might even sound boring!
And what could be worse:  You aren't getting to the next level in your business or personal life!
Did you know that it's your voice that could be the very thing that is keeping you from getting what you want?
Bad voice habits come from the subconscious mind trying to keep you safe.  The problem is you don't them anymore, they've even become obstacles in you getting ahead. 
Until we change those bad voice habits, you won't have the voice you long for, the voice that commands the room whether you are leading an audience of one or one thousand. 
To be an authority in your field,
respected as a leader,
an impactful storyteller…
you must move us emotionally and it's 100% your voice that makes that happen. 
Are you ready to step up to the next level in your personal and professional life?  
If you answer yes to getting more of what you want and less of what you don't,
Yes to compelling people to take action,
Yes to speaking with confidence and changing lives then you are in the right place!
A MESSAGE from Stephen W. Bridgewater. Mr. Bridgewater is a personal acting coach to many of the biggest names in film and television. His clients include: Robert Patrick (Terminator, X Files and Scorpion), Benicio Del Toro (21 Grams, Traffic, Fear and Loathing in Las Vegas) Bruce Willis, Brad Pitt, Matt Damon, Jeff Bridges, Heath Ledger, Theo Rossi (Sons of Anarachy). Project credits: 12 Monkeys, The Fisher King, Mississippi Burning, Roseanne and Forest Gump. Bridgewater also serves as a casting consultant to various A-List directors, network executives, directs and produces as well. Fellow actors: I want to encourage you to take advantage of the upcoming time you can spend with Tracy Goodwin. I have seen Tracy be a key ingredient to actor presence, uniqueness and seen her perform miracles with talent I don't have the patience for. I consider her to be the very best in vocal instruction. Vocals, are one of the 3 key ingredients to having a real shot at success in film and television. She has a unique skill in helping one with good vocals. I have over 30 years of good fortune and the experience of working with some of the biggest names in film and television. Over those 30 years, I have come to notice the recurring themes that A-List actors have in common. The easiest way to strategic advantage in your on-camera craft, is to develop your voice. The voice is something my clients continuously treat as an essential tool and never stop improving or perfecting, as one would a musical instrument. Tracy will connect you to your "singing" voice. Tracy: calls it finding your "real" voice. Proper vocals show up on camera and the states of relaxation are created as a by-product will help you play with your choices. All my clients work on their voice. Tracy is my number one choice for showing you how to improve the voice. Stephen Bridgewater
"Tracy is an amazing woman who has brought joy, success and happiness to tens of thousands of people around the world. She is very inspiring." Jack M. Zufelt
Captivate the Room with Your Voice
Ready to learn step by step how to reclaim your real voice and speak with confidence and authority?  I'll show you how in my step by step guide, Captivate the Room with Your Voice.  Join countless others who are stepping into the power of their voice and speaking with a voice that makes people listen.
Check out the Captivate the Room Podcast below.
Buy the Book NOW!
Some of Tracy's current and former celebrity client's include: 
Jackson Rathbone (Twilight, On the Ship)
Micheal Arden (Big River)
Sybilla Deen (Tyrant, Tut )
Reiko Aylsworth (24, Scorpion)
Jadyn Wong (Scorpion)
Shelley Henning (Days of Our Lives)
Ryan Dorsey (Pitch)
Dustin Kerns (Wolf of Wall Street)
Alexandra Bard (Meanest Man in Texas)
Gabi Rangel (American Crime)
Orlando Rios (American Crime)
Riley Smith (Scorpion)
Just a few of the companies where Tracy's helped individuals with next level voice and presentation technique: